About H + H UK Ltd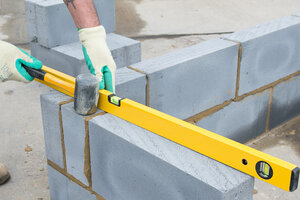 H+H is the UK's largest manufacturer of aircrete products. We manufacture the market leading range of Celcon Blocks, including Foundation Blocks, Plus Blocks and the H+H range of aircrete products.
H+H aircrete products offer a complete building material that meets the requirements of the Building Regulations, with the flexibility to offer solutions to hospitals, schools, offices, industrial warehouses and housing (social and private).
Used in partition, separating and external walls (solid or cavity), firewalls and as an infill to framed construction, our products provide durability and fire resistance as well as superb thermal and sound insulation.
Our philosophy is Build with Ease, manufacturing quality aircrete, as a trusted partner whilst offering innovative solutions. All of our products are backed by first class customer service, from the point of initial contact through to the point of delivery and customer service. Adding to this our exceptional sustainability credentials (up to 80% of the raw materials used are recycled), makes us a perfect partner to meet our customer's needs and those of our industry.