About Richard Burbidge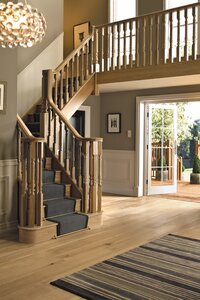 We have been producing the finest quality home and garden wood and timber products for over 140 years, striving to create a lasting impression in every property. Our experience in the manufacture of Stair Parts, Decking, Porches and a range of functional and decorative mouldings has enhanced our positioning within the industry so we are now widely recognised as a UK leading manufacturer and supplier of timber products.
Choose from a wide range of designs and visit our unique STAIRPLANNER™ for the ultimate in bespoke stair design, and DECKPLANNER™ to help you visualise and plan your deck solution.