About Stonemarket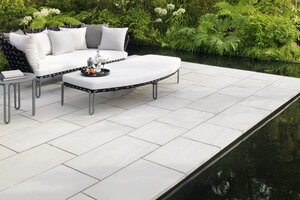 Stonemarket is proud to be at the forefront of hard landscaping product development. With an enviable reputation built on its meticulous quality and innovation in design. Stonemarket is a leading supplier of garden and driveway hard landscaping products.
Whether it's for a traditional cottage garden, or a contemporary outdoor space, its extensive product range ensures people can create their ideal setting. Stonemarket manufactures and quarries stone in the UK, and also works with ethically audited sources abroad, delivering fresh and exciting collections inspiring all to create stunning outdoor spaces.
Stonemarket combines both choice and innovation to deliver a superb portfolio of high quality landscaping products. All Stonemarket's products are carefully selected and designed with meticulous attention to detail, giving you the assurance that you've made the right choice.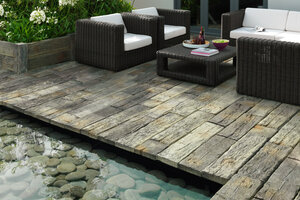 As a socially responsible business, all Stonemarket's natural stone products are procured from ethical sources and audited to recognised independent standards, and they're a UK manufacturer in their own right, producing pressed and handmade reconstituted stone and quarrying their own indigenous Yorkstone.
For genuine quality and unique products, choose Stonemarket.