Storm/Rainwater Attenuation
An attenuation system works when the peak inflow rate in a storm exceeds the allowed discharge into the watercourse. The excess flow has to be 'attenuated' by storing the water on the site for the duration of the storm. This is then released at, or less than, the allowed discharge rate after the storm.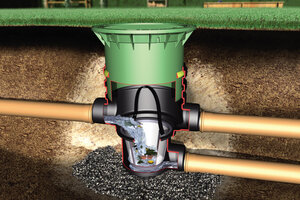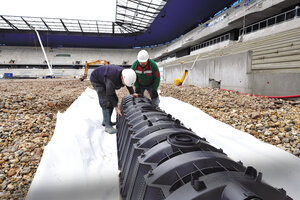 Features
Robust design and materials
Easy to install
Large capacity
Large range to suit both domestic and industrial needs
Benefits
Easy to install
Can be linked with separators, pump stations etc.
Low maintenance
Provides a cost effective solution to attenuation needs
If you need a solution but aren't sure about your options, ask about our free specification and design service.
Contact The GreenHouse on 0330 119 2529