Wood is the only 100% renewable building material. Howarth Timber has been timber trading since 1840 and has a wealth of experience in the industry.
Timber is effectively Carbon neutral and the most sustainable building material available. Timber frame constructions can utilise factory assembled wall panels, together with roof and floor panels.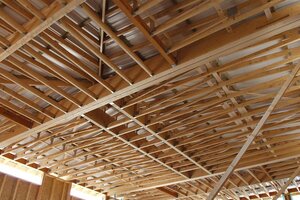 Features:
Factory assembled
Sustainable building material
Excellent insulation properties
Up to 30% faster than traditional construction methods
Low waste
Recyclable
Benefits:
Lower heating bills
Environmentally friendly
Less construction time = less costs
Want to purchase this product or need more information?
Contact The GreenHouse on 0330 119 2529.