Stair Flights
Stairs at Howarth are available in a wide range of straight flight staircases that will suit every home, available in a variety of rises and widths.
When talking about stairs, a 'flight' means a series of steps that are not interrupted by a landing or a turn. Therefore, most flights of stairs will be straight, except for in the case of spiral stairs. In offices and shops, the number of steps tends to be 16. However, when it comes to private residences, there is no specific number, but in most homes, the number of steps is less than the stated 16. Some can have as little as two steps.
Stair standards and performance is hugely important when it comes to stairs, and the timber is tested to ensure that it can withstand the pressure that stairs come under from heavy footed traffic. The most common types of staircases range from wooden staircases all the way to glass staircases.
For further information and expert advice on stairs, please contact your friendly local Howarth branch.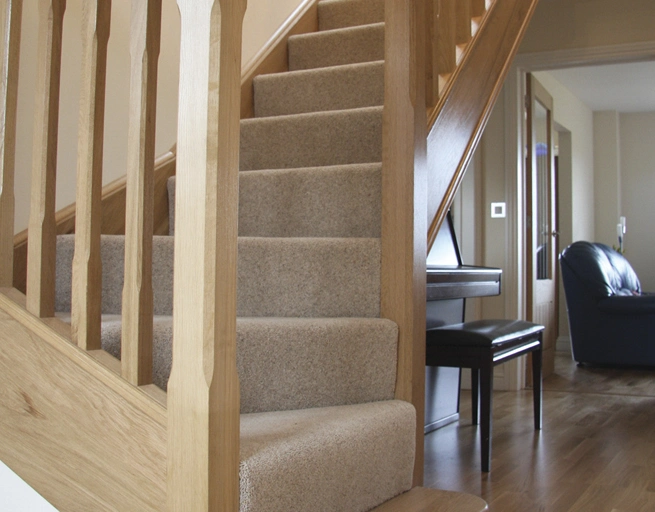 Bespoke timber staircases
We offer an end to end service for a made to measure staicase
Includes site visit and measure up
2-week lead time on most projects
Technical sales experts in your area
Instant, on-site quotation