What is Glass Wool insulation?
Sometimes referred to as Fibreglass Insulation, Glass Wool is created by blending together natural glass with recycled glass. The recycled glass could come from a variety of original products including car windscreens, glass bottles, and window panes. The glass is melted down and converted into glass fibres by pushing the hot mixture through a fine mesh and allowing it to cool naturally.
It can be used for a variety of purposes including:
Acoustic Insulation – Reducing noise passing from one area of a building to another in situations where compressive strength is not needed. Acoustic Insulation is often called Fibreglass Batts.
Resistance against water – When used in Cavity Walls, Fibreglass is effective because it can be engineered to meet the conditions of the wall.
Fire Resistant – Despite common misconceptions, Fibreglass Insulation is non-combustible, meaning that it won't burn. In fact, it has a European A1 fire classification. Therefore, it will be effective during a building fire.
Thermal Performance – Glass Wool is a cost-effective and versatile option for thermal performance, that is more thermally efficient than alternatives, meaning that it can achieve the same results as other choices but with half the weight.
Where can Glass Wool be used?
There are many situations where Glass wool can be used:
Lofts – A good insulation in your loft is crucial, as it will save on two key areas of your life: money and energy. Our Spacesaver range of loft insulation offers thermal performance and is supplied in thin rolls of Glass Wool that take up less space, without compromising on strength or resilience.
Walls with Building Specifications – Quite often walls need to be built to specific specifications to pass Building Regulations. RD35 is a high-density glass rock that is slim but designed to meet a variety of wall construction regulations.
Partition Walls – Party Walls are those located within a building, that divide rooms from each other. Thermal insulation is commonly needed here to prevent sounds travelling too easily through the walls.
External Timber Frame Walls – Glass Wool offers a variety of benefits to external walls, including thermal and acoustic performance to ensure a building remains warm, whilst preventing sounds from passing through.
Frequently Asked Questions
How much loft insulation do I need?
To work out how much loft insulation you need, you should first measure the thickness of your current insulation and work out how much you will need to take the depth to 270mm. Next, you should measure the total area of your loft. This can be done by measuring both the length and width of the space in metres and multiply the length by the width, which will give you the square metre area (m2) of your loft. For example, if the total area in m2 is 50, you will need 8 rolls of insulation.
How thick should loft insulation be?
Insulation should be around 200mm to 270mm thick.
How much is loft insulation?
The average cost of loft insulation is between £5 and £11 per square metre.
Is loft insulation flammable?
Loft insulation is non-combustible.
What is loft insulation made of?
Loft insulation is made of glass fibre, sheep's wool, hemp, or recycled polyester.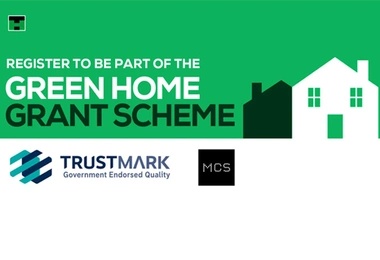 What is the Green Homes Grant?
The £2 billion grant aims to encourage homeowners to make their homes more energy efficient, benefitting the environment as well as protecting and creating jobs.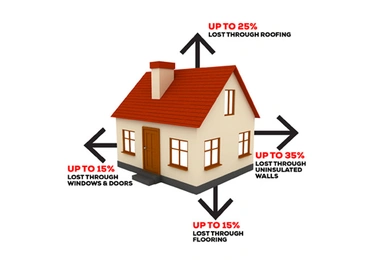 Insulation for every application
Unsure how to keep your keep your heating costs down? Read this article on types of insulation and more.
Celotex Insulation
What is Celotex Insulation and where can it be used? Frequently asked questions answered in this guide.
Isover Insulation
Isover Insulation, a Saint Gobain trademark is a brand that provides high performance insulation solutions. Find out more.
How to insulate a garage
A step-by-step guide on how to insulate your garage.
How to insulate a shed
How to insulate a shed step-by-step guide; find out more.