Internal Doors
Wooden internal doors are traditionally used to create an occasional barrier between rooms whilst creating privacy. However, they have also taken up the role of helping to create a specific appearance to a home, whether that's a traditional or contemporary one.
At Howarth, we currently offer a vast range of interior doors in 80+ types of doors, which are available in 10+ styles. The types of doors include:
Glazed doors, which are available as clear, obscure, and decorative to suit the needs of different areas of your home. These are a simple method of adding light to dark areas, such as hallways.
Fire doors are aimed to help protect your home in the event of a fire. All our fire doors meet the necessary building regulations. All fire doors can be chosen to match or compliment standard doors, and many of our popular door ranges are available in a fire door option.
Pre-Finished doors are ready to be hung straight away and do not need paint or stain to be applied. Pre-finished is also a good choice if you are short on time.
Unfinished doors may require sanding down to prepare them for paints and stains. These are a great option for if you have a specific colour in time, perhaps to match existing mouldings or furniture. At Howarth, we recommended this type of door for customers who are looking for a customisable option.
We also offer other types of doors, such as doors with glass, bifold doors and oak doors - which are a few of our most popular and recommended options.
We also sell a wide range of paints, stains, and preservatives to help you finish the job.
For further information and expert advice regarding wooden internal doors, please contact your friendly local Howarth branch.
Frequently Asked Questions
How much can I trim off an internal fire door?
Make sure to not trim off more than 5mm per side.
What size hinges do I need for internal doors?
You will need 75mm hinges for a 35mm thick internal door.
How wide is a standard internal door?
A standard internal door has a width of 762mm x 1981mm, which equates to a width of 2ft 6in.
What is the smallest internal door size?
The smallest internal door size Howarth offers is 1981mm x 457mm, but we also offer a made to measure service.
How much does an internal door weigh?
Based on the 1981mm x 457mm door being our smallest, it weighs approximately 21kg. Our biggest and heaviest door at 2040mm x 826mm weighs around 39kg.
How to measure for new internal doors?
First measure the width - across the top, the middle and bottom. The largest measurement will be your door width. Then, measure the height within the frame - at the left-hand side, centrally and at the right. The largest measurement is your door height.
How to hang an internal wooden door?
To hang an internal wooden door, you must first unscrew the existing door from your home. The new door will then need to be trimmed to size. However, before cutting a door down, always measure it against the open door as a template and note where to plane or cut down if necessary. Use a panel saw to lower the height of the new door by more than 6mm. Sand it smooth after that. Cutting off less than 6mm requires only a hand or power plane. The hinge pivots (edges) should extend beyond the frame edge. Remove the hinges from the door frame and line them with your pencil markings on the edge of the door. With a chisel and mallet, tap along the shape of the hinge forms. Check that the chisel's "bevel" (sloped edge) is facing the waste wood. Check for flush hinges and fasten them with one screw per hinge. Make a beginning hole with a screw or a bradawl that is slightly smaller than the screw. After that, you may begin installing your new door. While the door is supported on wedges and at right angles to the frame, secure the hinge flaps to the door frame. To allow for adjustments, use only one screw. Make sure the door opens and closes smoothly. If it does, you can then replace the door's remaining screws.
Can you paint concrete slabs?
Yes, you can paint concrete slabs. Make sure you clean the concrete slabs thoroughly and prep them before painting.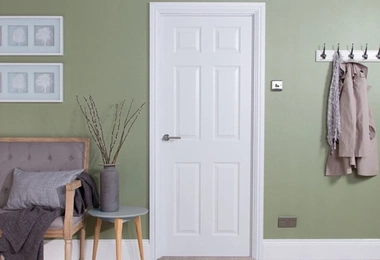 A Guide to Choosing Interior Doors
Looking for internal doors, but don't know where to start? Our guide is here to help.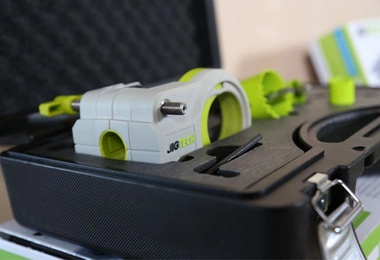 Discover the innovative tool that speeds up the installation of doors.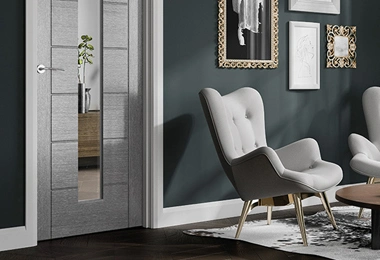 How to install an internal door
How to install an internal door guide including delivery and storage things to consider.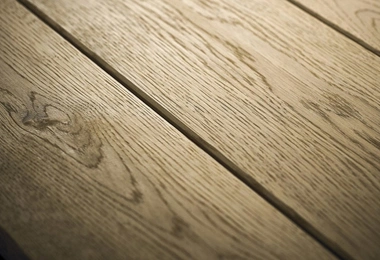 10 Things to Consider when purchasing internal oak doors
A guide explaining what things to consider when purchasing doors.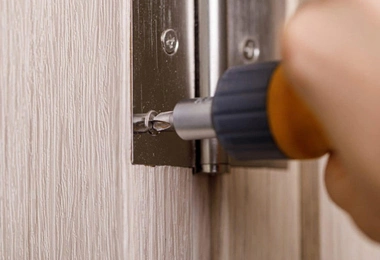 Internal Door Fitting Instructions
Do's and Don'ts when it comes to fitting your internal doors.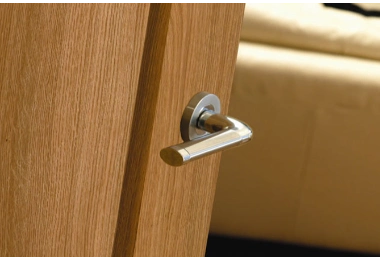 Understanding Door Construction - JB Kind Doors
An article explaining the different door constructions - read more to find out.