FREE DELIVERY on any XL Joinery
online order £50+ ex VAT
HURRY ends 30th November!
At XL Joinery, we are unbelievably honoured to be a market-leading provider of wooden doors and related goods. We are proud that our trademark may be found in some of the most famous brands in the UK's Builders Merchants and Retail industries.
Through our creativity and ever-evolving product line, we've been helping people alter the environments they love for over 25 years.

Indeed innovation is at the heart of XL, and is one of our core principles. Due to this, through our broad network of clients, we currently provide over 400,000 doors each year from our central location in West Yorkshire.
Watch the video below to understand more about our organisation...
XL Joinery Door Best sellers
The spray process
At XL Joinery, we put a lot of care and thought into creating our doors.  With efficient spraying processes, and incredibly thorough quality checks, we make sure the doors are up to the finest standards for our customers.
Watch the video below to see how they're made…
How to guides and instructions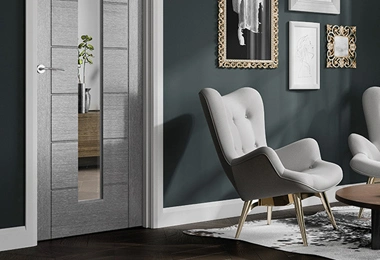 How to install an internal door
Our step by step guide on how to install an internal door. We'll detail how you can fit your internal doors in the correct and proper way!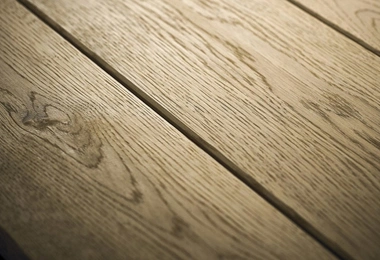 10 things to consider when purchasing internal oak doors
What exactly do you need to consider when you look to purchase internal doors? Read our guide to find out!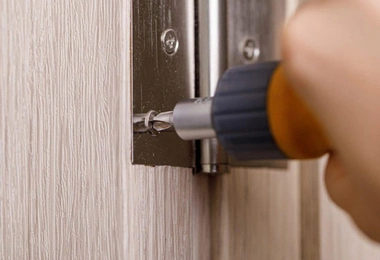 Internal Door Fitting Instructions
Are you needing to fit some internal doors but not sure where to start? Read our Internal Door fitting instructions to find out!
Did you know you can order free samples with us for any XL Joinery door? Up to 3 working days delivery. Please call 01472 907051 to order today!
Frequently Asked Questions
Are Oak doors solid Oak?
All XL internal Oak doors are of engineered construction. Engineered construction has a wide range of benefits compared to solid Oak, such as: engineered construction is more susceptible to movement than solid Oak doors, and has a better colour match as all door components are veneered. There is also a better utilisation of timber, which means that it is better for the environment, and is more resistant to environmental fluctuations, e.g. cold rooms during winter heating cycles.
What is the difference between a door with Dowelled construction to that of a door with M&T construction?
Our Dowelled Hardwood doors are manufactured from kiln dried timber and are jointed using fluted dowels and modern adhesives, whereas our Mortice & Tenon doors are manufactured from select kiln dried hardwoods and are constructed using traditional M&T joints and modern adhesives. This ensures that the doors are constructed to the very highest standard, and that the panels are set in waterproof mastic, ensuring that the highest level of weatherproofing is achieved.
How much timber can be taken off an Internal door?
When trimming an internal door to fit, it may be reduced by a maximum of 12mm in both width and height. To ensure that the measurements on each side are level, your reductions must be split equally from each edge. For example, to reduce the door width by 12mm, remove 6mm from each side of the door.
How much timber can be taken off an External door?
When trimming a door to fit, the door may be reduced by a maximum of 12mm off each side, top and bottom. Any reductions must be removed equally from each edge.
The label on the door states that I cannot use wax, teak oil or varnish on my door; why not?
When we manufacture a door, it has a controlled moisture content, which means that certain treatments will not seal the moisture content into the door, therefore allowing moisture ingress or loss to occur causing the door to either swell or shrink. Therefore, only a full paint finish such as a primer, undercoat or gloss, or high performance wood stain/lacquer, should be used.
I have broken a piece of glass, can you supply a replacement piece? (applies to all internal doors XL Joinery supply)
The doors are of cassette construction and are built around the glass so there are no loose beads. So therefore, we do not have replacement glass. However, if the customer wants to re-glaze, they will need to router the mould off one side of the glazing aperture, remove the broken glass, put new glass in and acquire a new loose beading to re-glaze the door – which is probably just as cheap to buy a new door.
The glazing bars on my doors are out of line, not square, what can I do?
The vertical glazing bars can be tapped back into line, as these are dry set into the door and could move in transit.
What is the thickness of the glass in XL's doors?
Our XL doors vary in glass thickness. For example, our Flat Glass doors have a thickness of 4mm approx, our Bevelled Glass: 6mm approx, our Double Glazed: 14mm approx, and our Tripled Glazed: 18mm approx.
What if I receive an obscure glazed door and it has clear patches on the glass?
If you receive an obscure glazed door with clear patches on the glass, it is usually caused by a substance "filling in" the glass etching and turning it almost transparent, which is usually caused by silicone. To remove it, you can use white spirits and vigorous rubbing, then, once the white spirit has dried, the glass should become obscured again.
Can the internal Oak door pair lining set be used on any other size of doors?
The length of the lining and doorstop is 2134mm long x 20mm thick, 3 lengths of each. If you give the customer these sizes, they can work out the dimensions they need to cut the lining & door stop to, as the lining is designed to be used for up to 60" pairs.
Is the glass in the glazed doors toughened safety glass?
Yes, all glass in our glazed doors is toughened to BS6206(A) or BS EN 12150 safety standards.
What is an Intumescent Strip?
An intumescent strip is a component for a Fire Door and is placed around the door frame so it can automatically expand when exposed to extreme heat, thus sealing the gap around the frame. This therefore contains the fire and allowing for enough time to escape. This is very important, as it isolates the fire to one area and helps to protect people from being injured, whilst also minimising damage to the entire building. It differs from a smoke seal as that is used to block smoke and not contain a fire. We also offer a range of options for our internal fire door kits.
What is a Smoke Seal?
Smoke Seal is basically a barrier on fire doors that prevent the flow of deadly and hazardous fumes travelling from room to room. It works by being placed between the door frame and the door on all sides, ultimately preventing smoke to pass through the gaps between the door and frame, allowing more time to escape as the rest of the building is then not affected by heavy smoke. It is incredibly important to have a Smoke Seal as inhalation of smoke kills more people than fires do! A smoke seal works differently from an intumescent strip, as it prevents the smoke spreading whereas an intumescent strip blocks off the fire itself.