Kartell radiators combine expert manufacturing with an innovative approach to production employing cutting-edge technology, as well as service with creative thinking and a fresh perspective. Kartell has grown to be one of the largest providers of radiators in the UK, Ireland, and France, and they have no difficulty showcasing their exceptional products.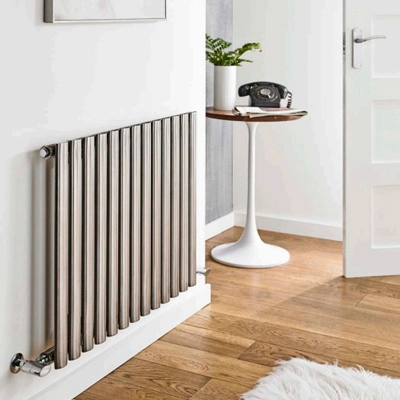 Our brochure provides an overview of our broad variety of Kartell radiators. Click the button below to view the collection.
Radiator Best Sellers by K-RAD
Frequently Asked Questions
What are the best radiators?
One key factor to consider when investing in a new radiator is the overall efficiency of the radiator. One of the most popular radiators is the modern vertical radiator, which is contemporary, stylish, and durable, and contains a high heat output.
What size radiator do I need?
It is recommended that you choose a radiator size that is within a 10% range of your BTU requirement.
Can you paint radiators?
Yes, you can paint radiators.
Do I need to bleed my radiators?
Radiators only need to be bled when they have air trapped inside of them. If your radiator is cold at the top, but warm at the bottom, it usually means they need to be bled.
Do you need to balance radiators with thermostatic valves?
If you find that some of your radiators take longer to heat up than others, it is quite likely that you will need to balance your radiators. To balance a radiator, you will need to find the lockshield valve. Normally, they have a cover in which you'll need to remove before turning them on fully by turning them anticlockwise. Then, you'll need to open the thermostatic valves to full.
Can you connect underfloor heating to radiator pipes?
Underfloor heating and radiators can indeed be connected.
Do radiators use gas?
Radiators can be both gas and electric, and they can also use steam or water.
What are the best electric radiators?
The best electric radiators are the ones that contain a high power output, require less maintenance than a regular heater, and can be incredibly durable. Notably, aluminium models are some of the most popular, due to their both attractive and practical qualities.
What temperature should a radiator be?
For a modern boiler, the radiator heating temperature should be set at or around 75 degrees Celsius for the best efficiency and performance.