Whether you're looking for foundation essentials like bricks, blocks, roofing supplies, lintels or aggregate, or you're after the best building chemicals, damp proofing, cement or lime, our wide range of building materials has it covered. Our drainage and rainwater management solutions, including plastic drainage systems, are very effective at preventing flooding and waste build-up. Our range includes products suitable for domestic or commercial projects, both big and small – and best of all, they're available to order online.
Frequently Asked Questions
How to improve soil drainage?
You can improve your soil's drainage by adding coarse grit, as well as adding well-rotted, home-made garden compost on a yearly basis to help aerate the soil.
What is damp proofing?
Damp proofing is a moisture control barrier that can be applied to walls, floors, and the structure to prevent moisture from passing into the interior.
How much aggregate do I need?
To work out how much aggregate you need, you can use the online gravel calculator on our website.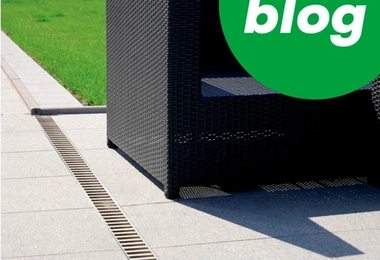 Residential Drainage Solutions
Take a look at our features to consider when installing drainage systems.
Drainage & Rainwater Management
Efficient drainage is a key part of many construction projects to prevent flooding and waste build up, which would allow bacteria to thrive and increase the potential for the spread of disease. Howarth Timber & Building Supplies works closely with ACO to provide solutions for surface water control, and our plastic drainage systems are lightweight and easy to use while offering flexibility and strength. Our rainwater plastic plumbing systems are designed to collect and move rainwater to either allow for harvesting (ideal for watering the garden) or direct it into the main drainage system. This is especially important to do around buildings to prevent damage caused by a build-up of water.